Lady drivers !!!!, Have you ever heard such an expression or have you used it yourselves? Don't try to bluff, you must have used it !!
What is the impression given when we exclaimed "Lady drivers!!". It is never used in a complimentary way.
The stigma that all the lady drivers have to live with because, not only men generalise lady drivers as bad drivers but some women do discriminate their own sex. Lady drivers are always associated with slow driving, hesitant, indecisive, too careful, may be even dangerous. Some times I must admit that there are such drivers out there. There are also men drivers who are dangerous to other, who cut corners without signals, who hog the road, who are road bullies (have you ever heard of a lady road bully?).
Can we blame them if we do stupid things like these?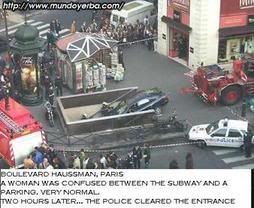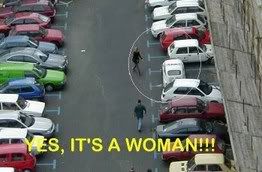 Well, those were NOT us right? Definitely NOT me (hehehe)
I have been driving since I was in USM. I am more of a defensive driver rather than an offensive one. That came from a Consultant (A Canadian) who came to help the first factory for a research work. A bit on the careful side but there times that I had received traffic tickets for being too fast on the road.
My current car is 3 years old. I have driven 90K km with it. Last week when my hubby was not at home, I heard a strange noise. Something which is peculiar with a car that "young". Told my abang long, could it be the timing belt, he said he wasn't sure. When hubby came back I did tell him too. We planned to take it to the workshop this week-end for regular oil-change etc and of course take a look at the root cause of the "noise".
Well, the car decided that it need to be fixed before the week-end came. I was driving somewhere in Butterworth, I stopped at the traffic light and the engine stopped. Couldn't start the engine although the battery is OK. Called hubby, and I got a lecture before he decided what to do. I told him, "Bang, I am in the middle of a traffic light, obstructing traffic, if you want to "leter", can you do it later please? Can you please come and fix this problem first, get me out of this jam before scolding me?"
Don't know what with SOME husbands. They couldn't think straight maybe, all they think is to blame the wife for doing something stupid. In the end I told my hubby I would call his brother to help if he would not help me. I did call my BIL asked him to arrange for a tow truck which came more than half hour later. Hubby arrived as the tow truck was about to tow my car. Meanwhile I had to endure the stares, the honking from other drivers. The car was towed to the workshop and true enough, the timing belt was the problem. I know you all will say, "Aunty, you should have changed it at 60K or 70K km". I heard it all before. In fact, one of my subordinates came to ask me about a week ago about it. He is driving a similar make car, I told him jokingly yesterday that it was his "mulut masin", to ask me about it and yesterday I was jinxed (betui ke tu?)
Lesson learnt :
1. Don't wait for your other half to solve the problem for you, call your brother or brother-in-law or someone else (hehehe). Endure the "leter" later on for not calling him in the first place. We can NEVER do anything right in our lives can we? *sigh*
2. Try to get to know all the necessary things about your car, so that you will not be embarressed.
3 Use the public transport (impossible in my case though)
I am a few K RM poorer this month. But at least (mujo, borrowing Pokku's term) it didn't happen on my way to KL.
Ladies, I know that some are good drivers, there are men who are worse than us. Any way to all, Berhati-hati di Jalan Raya, ingat orang yang tersayang OK.